Fairy on a Mushroom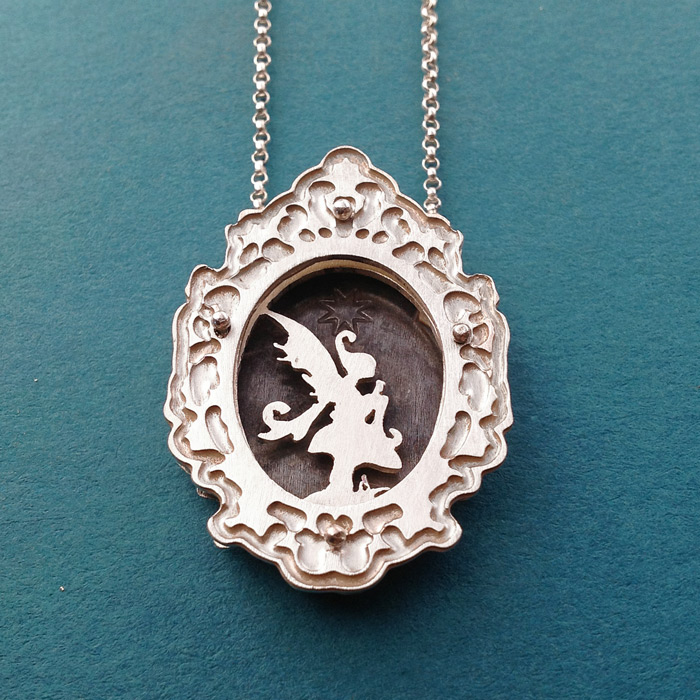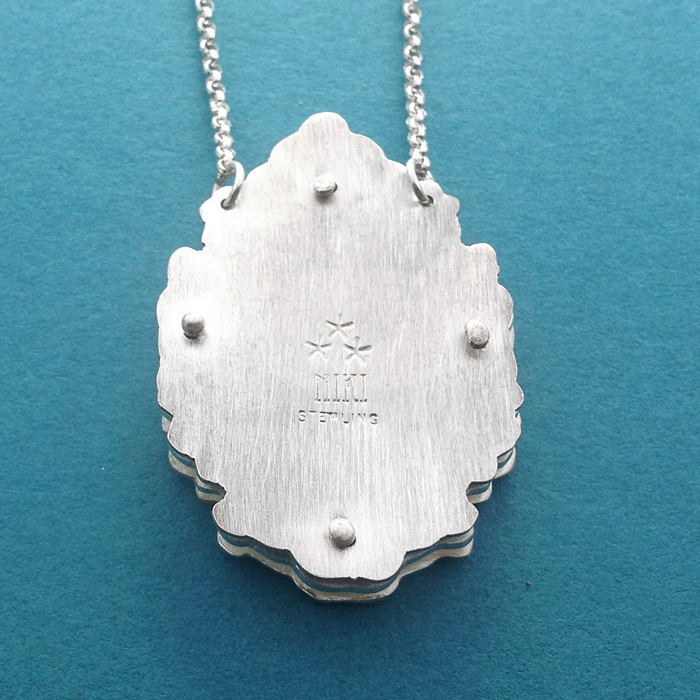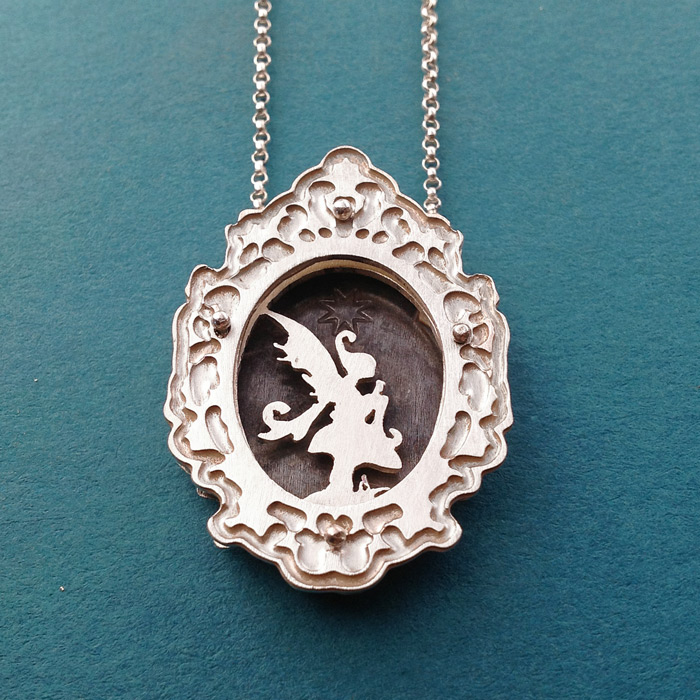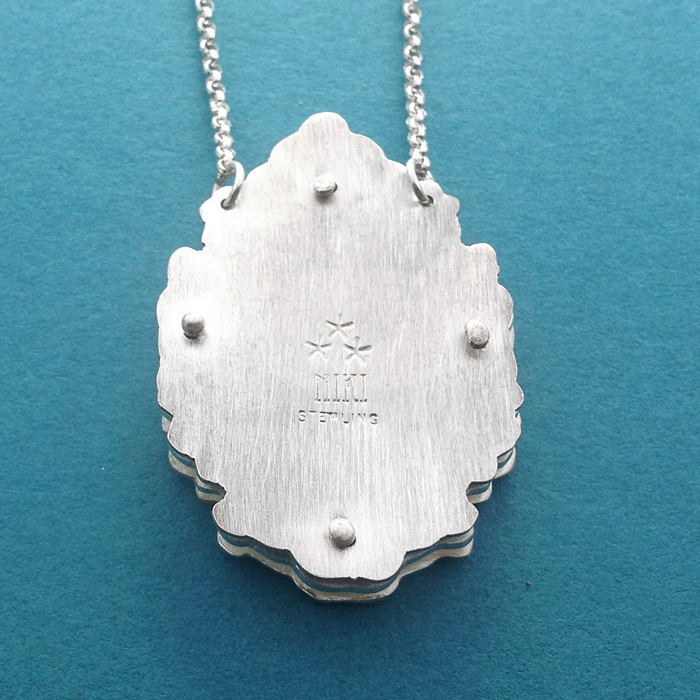 Fairy on a Mushroom
"Over hill, over dale,
Thorough bush, thorough brier,
Over park, over pale,
Thorough flood, thorough fire,
I do wander everywhere,
Swifter than the moon's sphere;
And I serve the fairy queen"
- Shakespeare
Three layers of hand sawn sterling silver are stacked to create a three dimensional pendant.
Ink resist acid etching on top layer creates additional depth and shadows.
17" sterling silver chain with a hand made hook and jump ring closure.
Pendant measures 1 1/2" tall, 1" wide and 1/4" thick.