Unicorn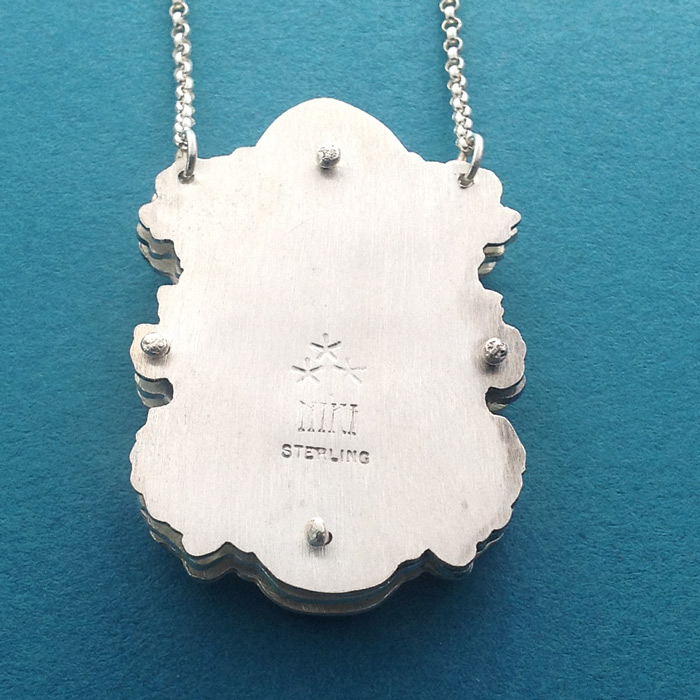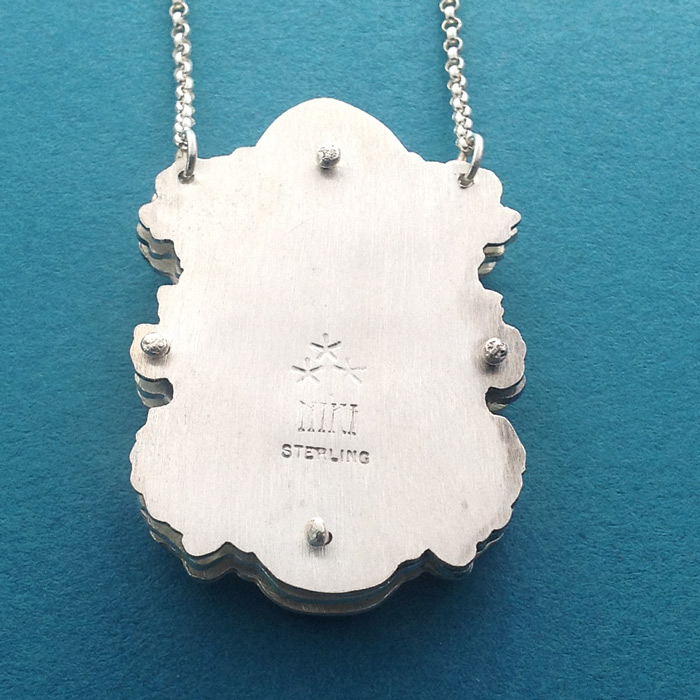 Unicorn
"The greatest secrets are always hidden in the most unlikely places. Those who don't believe in magic will never find it."
- Roald Dahl
Three layers of hand sawn sterling silver are stacked to create a three dimensional pendant.
Ink resist acid etching on top layer creates additional depth and shadows.
17" sterling silver chain with a hand made hook and jump ring closure.
Choose from Clio frame (shown first), or Euterpe frame (4 pointed sides).
Pendant measures 1" wide, 1 1/2" tall and 1/4" thick.