Sirena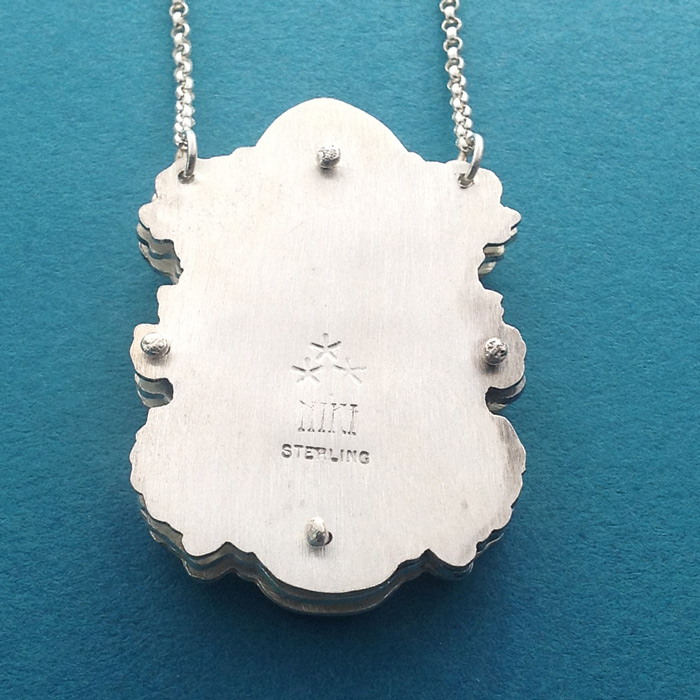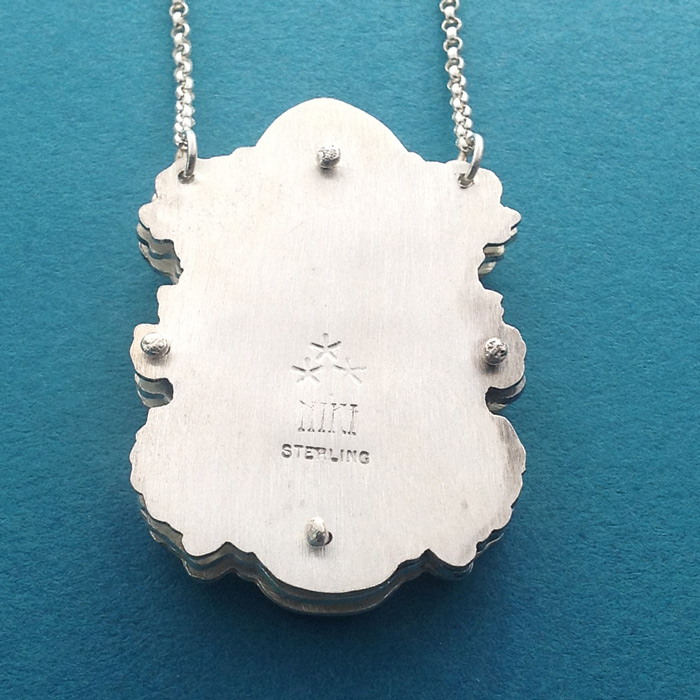 Sirena
"I have seen them riding seaward on the waves
Combing the white hair of the waves blown back
When the wind blows the water white and black."
-T.S. Eliot, the Love song of J. Alfred Prufrock
Three layers of hand sawn sterling silver are stacked to create a three dimensional pendant.
Ink resist acid etching on top layer creates additional depth and shadows.
17" sterling silver chain with a hand made hook and jump ring closure.
Pendant measures 1" wide, 1 1/2" tall and 1/4" thick.