Out on a Limb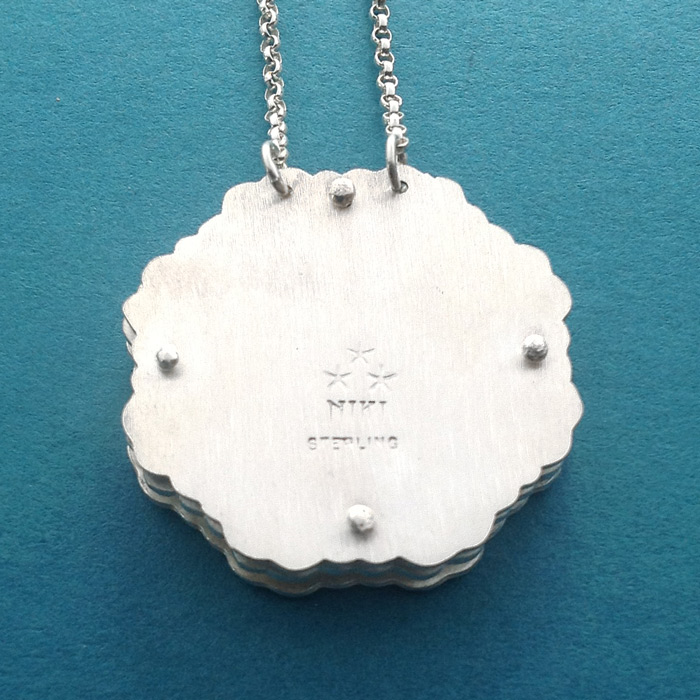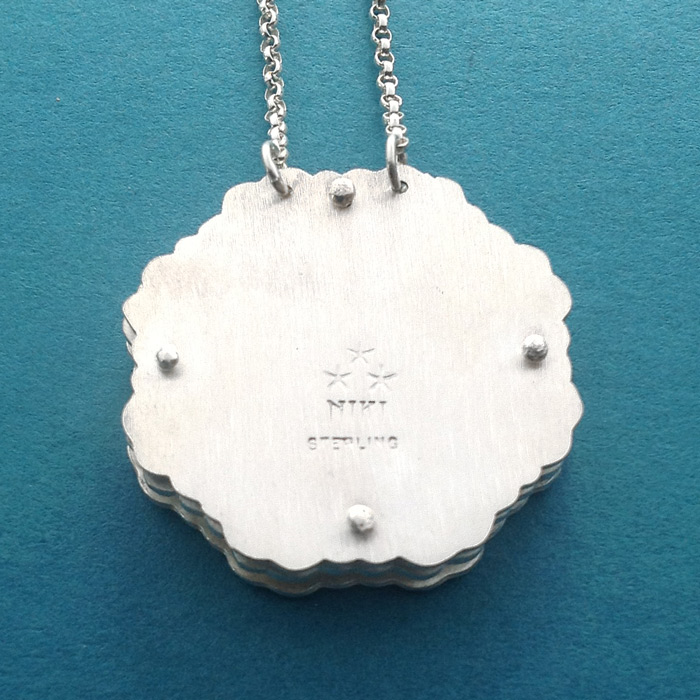 Out on a Limb
"Blackbird singing in the dead of night, take these broken wings and learn to fly. All your life, you were only waiting for this moment to arise."
- The Beatles
Three layers of hand sawn sterling silver are stacked to create a three dimensional pendant.
Ink resist acid etching on top layer creates additional depth and shadows.
17" sterling silver chain with a hand made hook and jump ring closure.
Pendant measures 1 1/4" across and 1/4" thick.