Luna Moth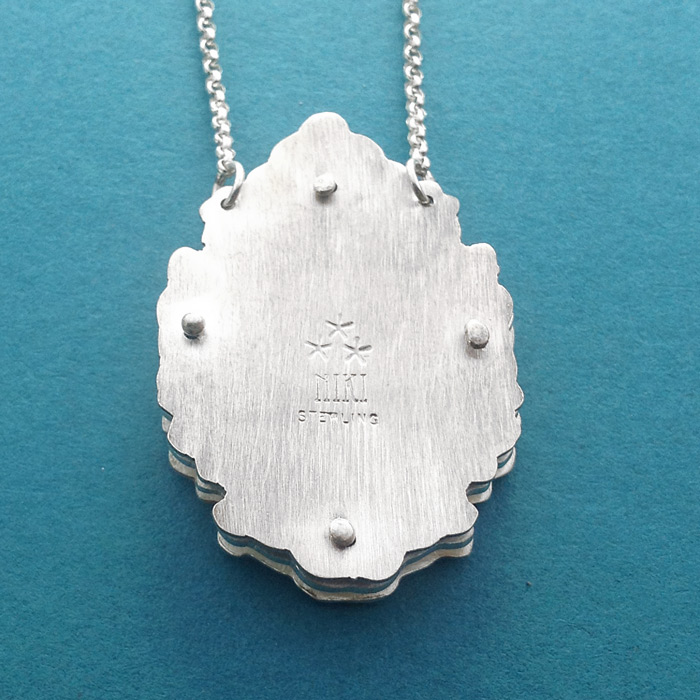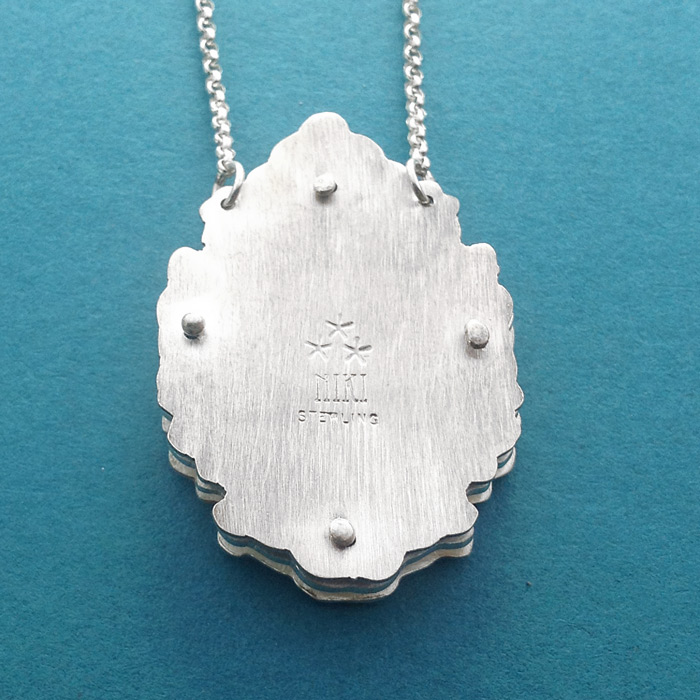 Luna Moth
The eastern light our spires touch at morning,
The light that slants upon our western doors at evening,
The twilight over stagnant pools at batflight,
Moon light and star light, owl and moth light,
Glow-worm glowlight on a grassblade.
O Light Invisible, we worship Thee!
- Ts Eliot
Three layers of hand sawn sterling silver are stacked to create a three dimensional pendant.
Ink resist acid etching on top layer creates additional depth and shadows.
17" sterling silver chain with a hand made hook and jump ring closure.
Pendant measures 1 1/2" tall, 1" wide and 1/4" thick.