Le Petit Prince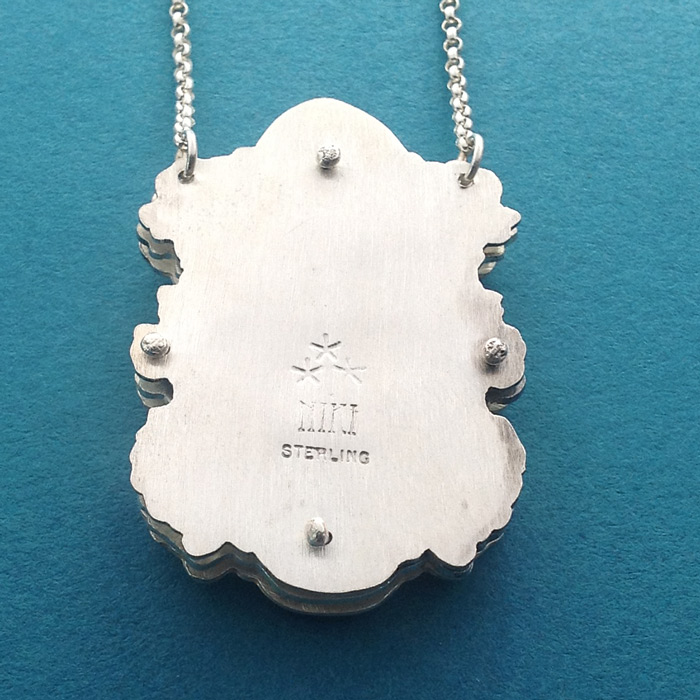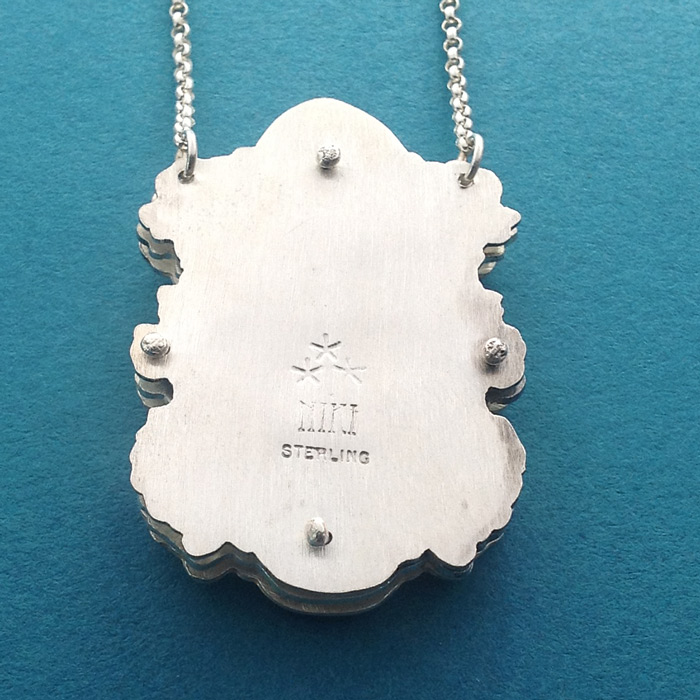 Le Petit Prince
"You - you alone will have the stars as no one else has them...In one of the stars I shall be living. In one of them I shall be laughing. And so it will be as if all the stars were laughing, when you look at the sky at night..."
- Antoine de Saint-Exupéry
Three layers of hand sawn sterling silver are stacked to create a three dimensional pendant.
Ink resist acid etching on top layer creates additional depth and shadows.
17" sterling silver chain with a hand made hook and jump ring closure.
Pendant measures 1" wide, 1 1/2" tall and 1/4" thick.
Option to add small 10 karat gold moon to background.