Crab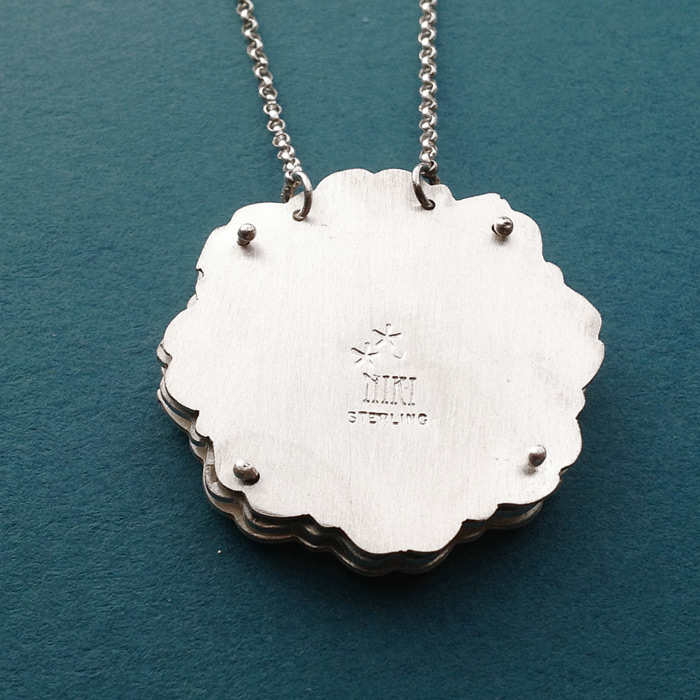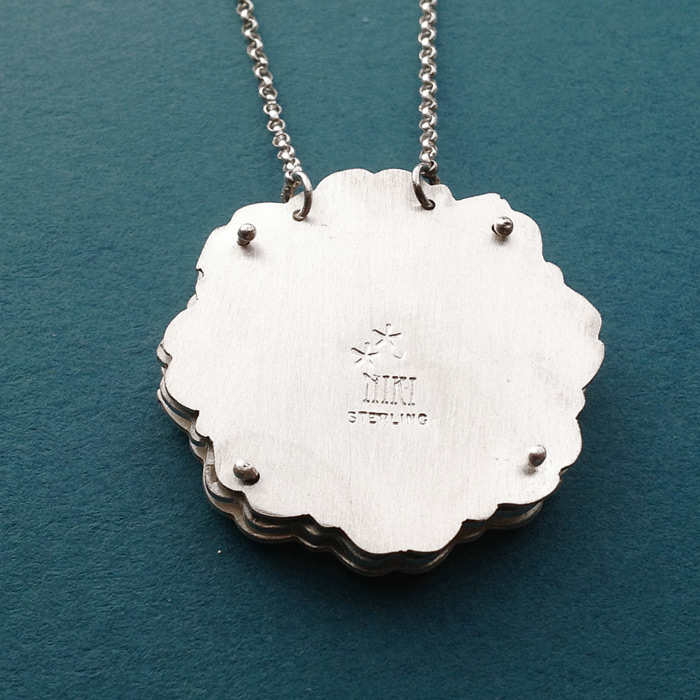 Crab
Thinking about the immortality of the crab is a Spanish proverb about daydreaming.
"The deepest problem:
of the immortality of the crab,
is that a soul it has,
a little soul in fact …
That if the crab dies
entirely in its totality
with it we all die
for all of eternity."
- Miguel de Unamuno, 'The Immortality of the Crab'
Three layers of hand sawn sterling silver are stacked to create a three dimensional pendant.
Ink resist acid etching on top layer creates additional depth and shadows.
17" sterling silver chain with a hand made hook and jump ring closure.
Pendant measures 1 1/4" across and 1/4" thick.