Charlotte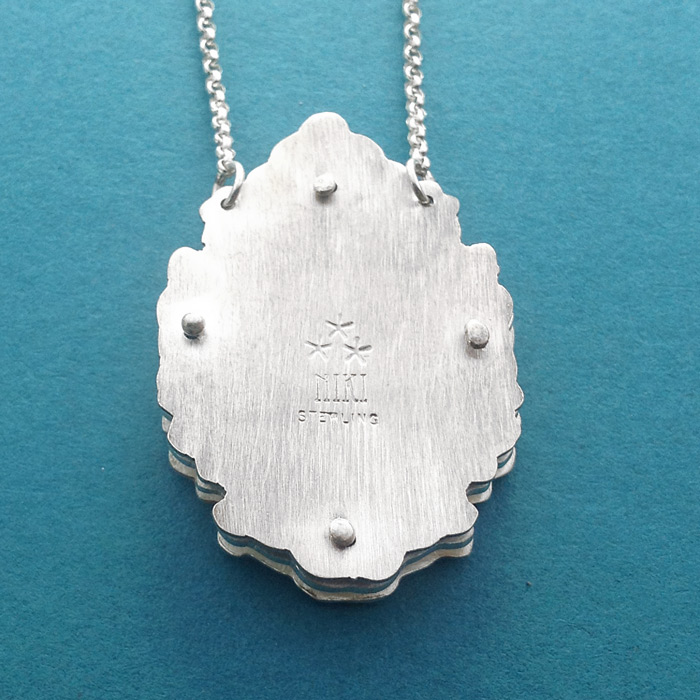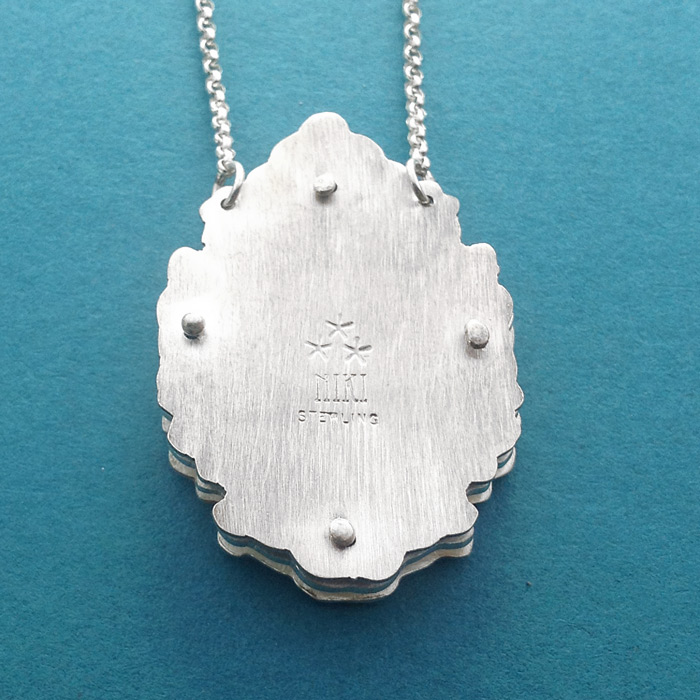 Charlotte
Oh no...I don't understand it. But for that matter I don't understand how a spider learned to spin a web in the first place. When the words appeared, everyone said they were a miracle. But nobody pointed out that the web itself is a miracle.
- E.B. White - Charlotte's Web
Three layers of hand sawn sterling silver are stacked to create a three dimensional pendant.
Ink resist acid etching on top layer creates additional depth and shadows.
17" sterling silver chain with a hand made hook and jump ring closure.
Pendant measures 1 1/2" tall, 1" wide and 1/4" thick.