Live Oak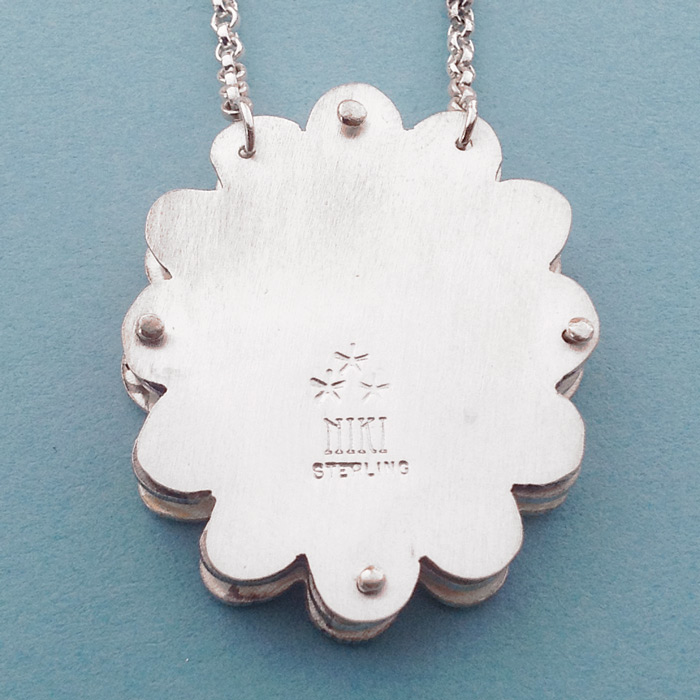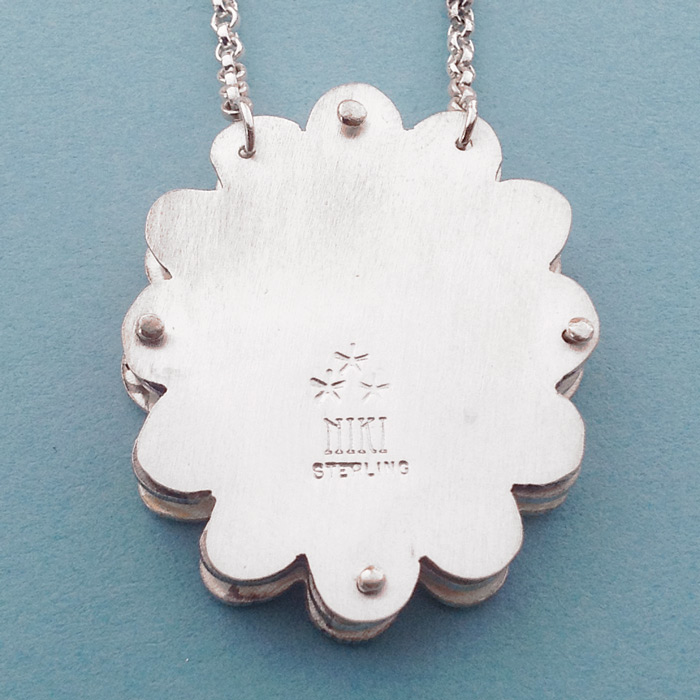 Live Oak
Southern nights
Have you ever felt a southern night?
Free as a breeze
Not to mention the trees
Whistling tunes that you know and love so.
- Allen Toussaint
Three layers of hand sawn sterling silver are stacked to create a three dimensional pendant.
17" sterling silver chain with a hand made hook and jump ring closure.
Pendant measures 1 3/8" tall, 1 1/8" wide, 1/4" thick.