X the Owl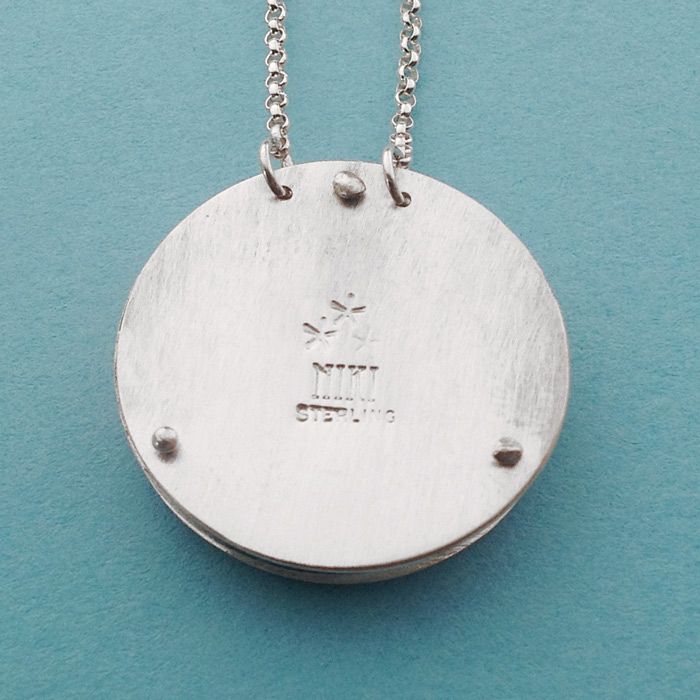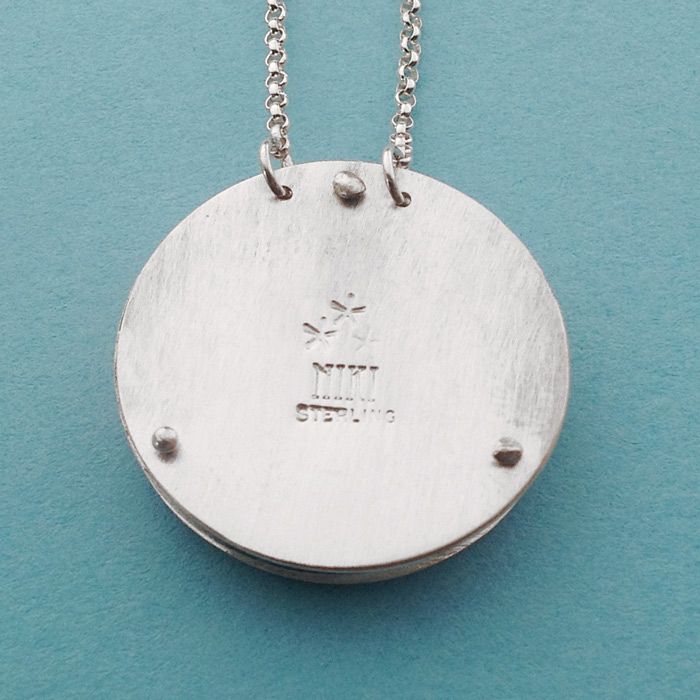 X the Owl
The owl was the favorite feathery companion of the Greek goddess Athena. Symbolizing protection, wisdom, and victory, the owl was viewed as a harbinger of success.
Hand sawn sterling silver layers are stacked to create a three dimensional pendant.
17" long sterling silver chain with hand made hook and jump ring closure.
Pendant measures 1" across and 1/4" thick.