Gas Lamp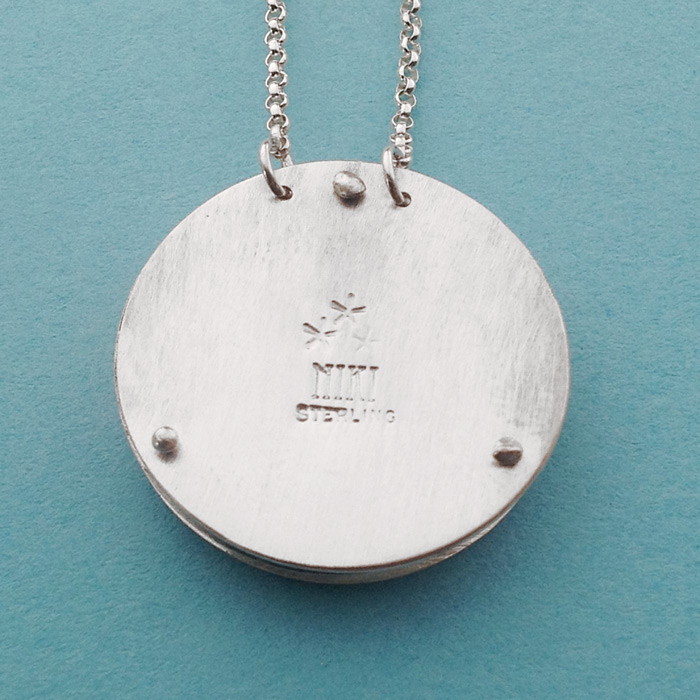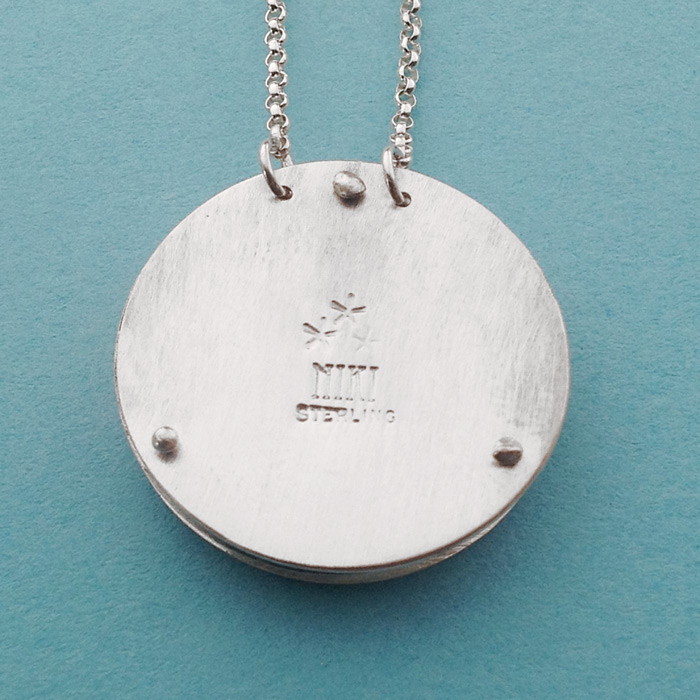 Gas Lamp
"In New Orleans you could almost see other dimensions. There's only one day at a time here, then it's tonight and then tomorrow will be today again. Chronic melancholia hanging from the trees. You never get tired of it.."
- Bob Dylan
Hand sawn sterling silver layers are stacked to create a three dimensional pendant.
17" long sterling silver chain with hand made hook and jump ring closure.
Pendant measures 1" across and 1/4" thick.
(Hand stamped design in background will vary due to handmade nature of the jewelry.)